We, SEW Surface Coating Pvt. Ltd. are Manufacturer, Exporter & Supplier of Powder Coating Plants, After Filter Unit, Conveyorised Conventional Oven, Conveyorised Camel Back Oven, Fabricated Enclosure Booth, MS Enclosure Booth, SS Enclosure Booth, Back to Back Operator, Single Operator Booth, Automated Booth. Our set up is situated in Pune, Maharashtra, India.
Powder Coating Plants
POWDER COATING BOOTH
For spraying powder through electro static gun on an article, fabricated enclosure/ booth (MS/SS) is provided.
To recover overspread powder the powder recovery system is provided to the booth (monocyclone/multi-cyclone recovery system).
1. Back to back operator
2. Single operator booth
3. Automated booth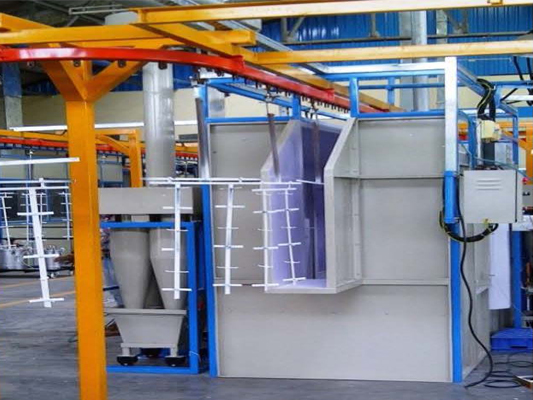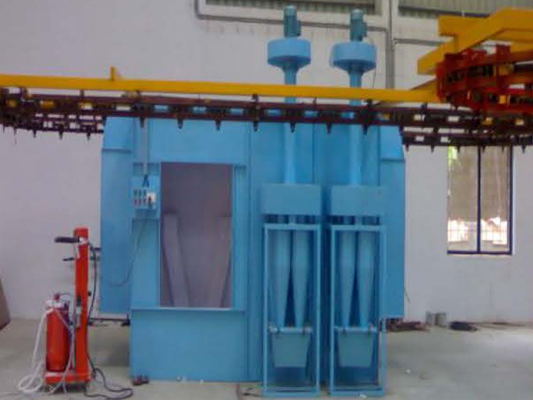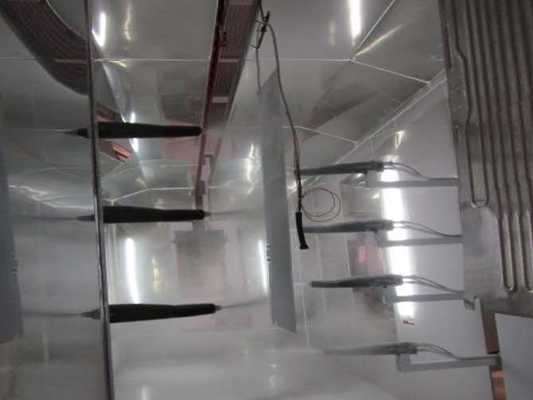 ---
AFTER FILTER UNIT
Direct exhausting of powder to atmosphere through cyclone is harmful to humans and also to environment and it is restricted by Pollution Control Board too. Hence for further separation of powder particles which has exhausted from cyclone After Filter Unit (AFU) is suggested. This unit can filter powder particles of size 5 microns or less. The AFU contains filters which filters exhaust of recovery system and leaves fresh air to atmosphere. Trapped powder particles are collected in bin for disposal.
POWDER CURING OVEN
Powder curing oven contains air circulating blowers and heating system.
Air circulating blowers are provided in powder curing oven to increase & distribute even temperature in all over oven.
There are various kinds of oven, it includes the following.
1. BATCH TYPE OVEN

Batch type oven is provided with trolley arrangement & doors.
The trolley carries powder coated articles and then trolley is inserted inside the oven.
After baking schedule, doors are opened & trolley is taken out.